Refurbishing an antique desk
---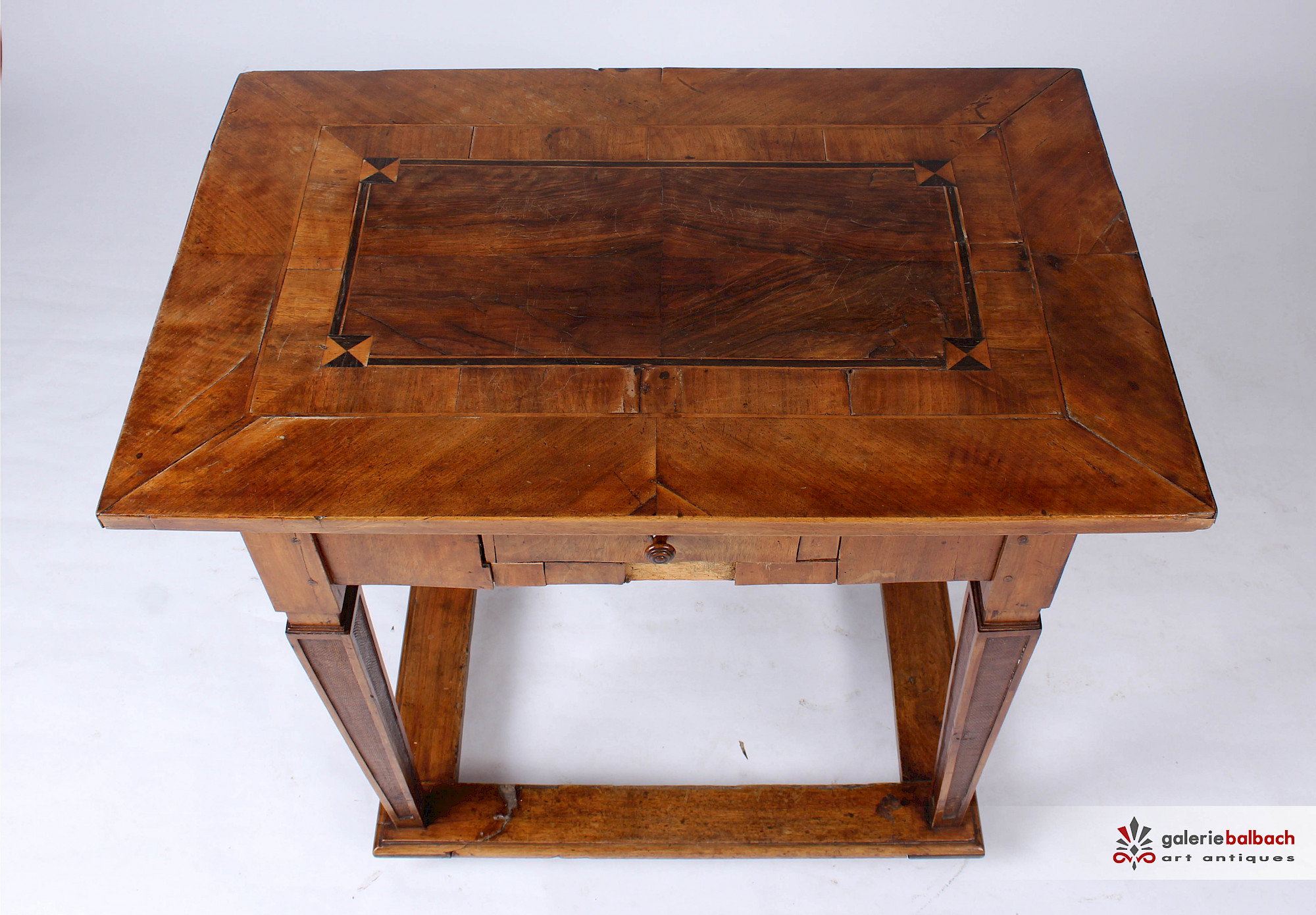 The work table presented here comes from southern Germany and was made around 1790.
Apart from a few unprofessional repairs, the piece of furniture was almost untouched when it came to our workshop. An older complete restoration had certainly never taken place before.
What do you do with loosened veneers?
Most noticeable were the many loosened and detached veneers and the heavily thrown (crooked) table top. Some of the 3-4 mm thick veneers were lost, others were lying loose.
The cross-bracing of the underframe was broken in one place.
The shellac surface seal was heavily worn and had probably been waxed over years ago. The structure and grain of the wood was only barely recognisable. Light-dark contrasts of the different types of wood had weakened and partially merged with each other.
The dowelling that was supposed to hold the table top to the base was no longer present.
---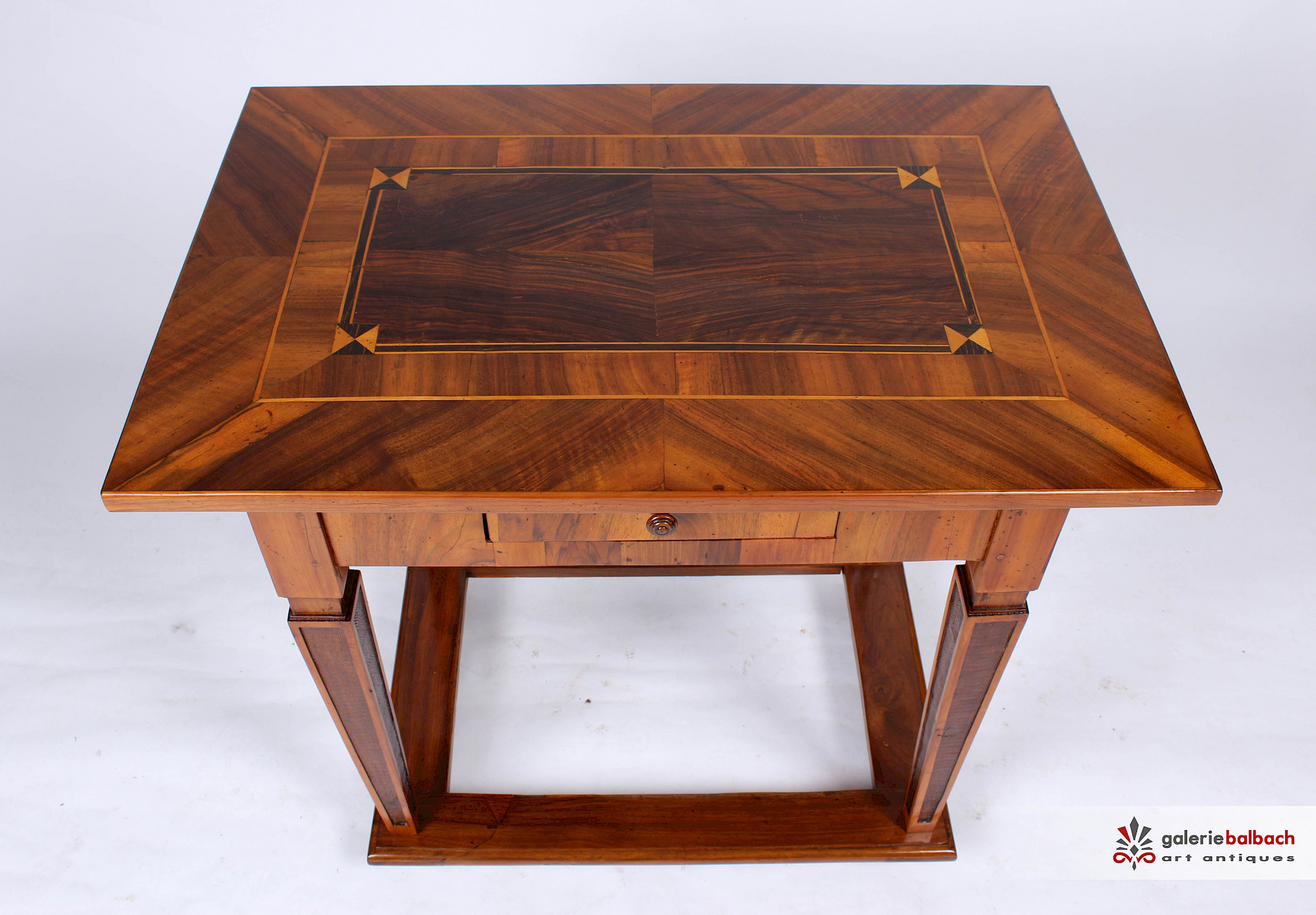 In order to permanently strengthen veneers again, we completely remove all veneers that have been loosened, even minimally, in the course of the restoration. All old glue residues are removed so that both the veneer and the support wood are clean again and offer a good surface for the new glue application.
What do you do with warped wood?
Particularly in the case of larger wooden surfaces, curvatures, so-called warping, can occur over the years. Different air humidity levels cause the wood to swell and shrink. This is what is meant by saying that the wood "works".
After all the veneers had been cleaned and sorted, we took care of the heavily warped board. In order to be able to straighten the board, we first had to completely cut open the heavily curved areas. Then we could glue it straight again.
Now we could re-glue the loose veneers and give the entire piece of furniture a thorough cleaning.
With spirit, rags and fine steel wool, we were able to remove the dirt from the wood visible on the outside as well as from all parts of the drawer.
The grain of the woods looks clean and tidy thanks to the newly applied shellac polish, and the mirroring of the veneers is once again clearly visible. The colours of bog oak and maple in the inlays of the top plate are again sharply contrasted.
The new dowelling ensures that the top board is once again firmly fixed to the base frame.
Because we were able to almost completely avoid sanding, the deeper scratches, quirks and cemented areas are visible and can also be felt. We speak here of a "plastic patina", which is also absolutely intentional.
---